Mint Mango Chutney
Last week, a friend invited me over to her house for a cooking lesson with her mom. This wonderful woman has so much knowledge and skill when it comes to Indian cooking that I was eager to learn as much as possible. She showed us how to make red lentil dal, roti and a green bean sabji from scratch. She taught us all about indian spices, how to roll out and cook the roti directly over the flame on a gas stove, fry the cumin seeds in hot oil before adding the onions and tomato for the sabji and so so much more.
Right before I left they offered me some mint from a plant in their backyard that was growing like crazy. She suggested using it in a mint-mango chutney, and I listened. A little bit of internet research gave me an idea of the key ingredients that make their way into this condiment, and after some experimenting, I created something that I love, and I think you will too.
This chutney would be lovely on a taco, sandwich, burger or wrap, served as a side with curry, on a charcuterie board, on crackers, cheese (like warm brie), as a dipping sauce for spring roles.. the list goes on.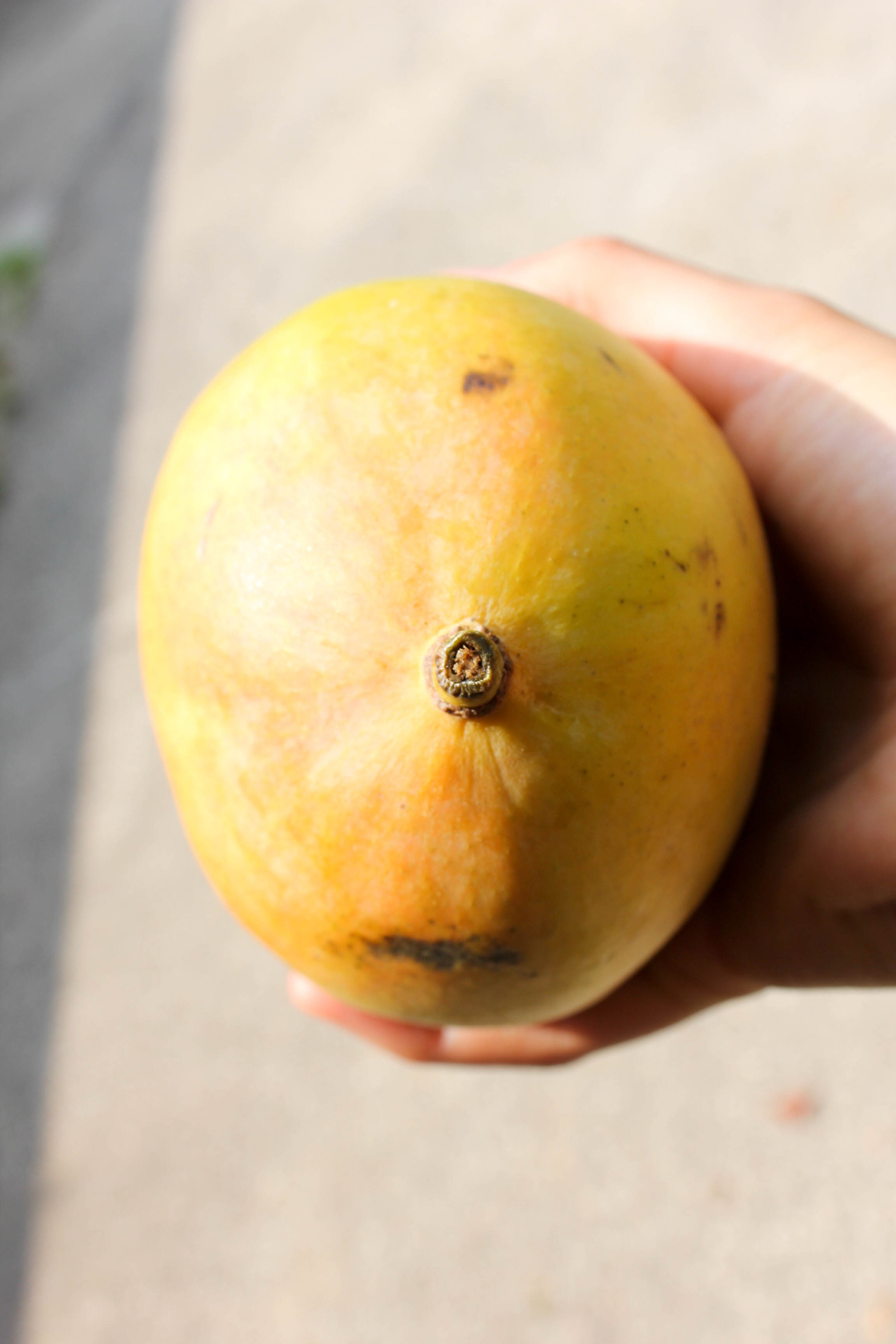 Mango Mint Chutney
Makes 2 cups
1 large mango, firm but ripe
1/2 cup vinegar (white, apple cider or white wine vinegar)
1/4 cup granulated sugar
2 cloves garlic, minced
2 tbsp minced ginger
1 chili pepper, finely chopped
1/4 tsp garam masala
1/4 tsp turmeric
1/4 tsp ground cumin
1/4 cup mint leaves, finely chopped
salt to taste
Remove peel and pit and roughly chop mango around into 1/2 cm wide pieces.
Simmer vinegar and sugar over low heat until sugar dissolves.
Add in the garlic and ginger, let simmer for 1-2 minutes. Then stir in mango, chili pepper and spices. Allow mixture to simmer until it thickens slightly, 5-10 minutes, then stir in mint leaves and add salt to taste.
Pour mixture into a sterilized jar and store in fridge for up to one week.